Copyright (c) 2005 - Cercle Généalogie de Mions
Mions is a nice city with 12000 inhabitants (2009) located in the Rhône -Alpes area in the east of one of the more important town of France : LYON .

The life is quite pleasant, the cultural and sports associations are numerous.

Our genealogical circle is an association of dynamic volontaries all fascinated by genealogy and its search for previous generations in order to know from where and who we are coming. Study the past in order to prepare the future.

Our members are living and searching for their forfathers in Mions but also everywhere in France and even abroad.

Our association can help , giving methods of investigation, explanation on our National Archives, supplies information, organizes monthly meeting about numerous themes especially regarding history, the way of life of our ancestors.
IMPORTANT :

According to our last general meeting on 13.01.12 we regret to point out that our association is dissolved due to the lack of
members for the board ( president, secretary, treasurer ready to lead the association).
Nevertheless, you will find numerous piece of information on
http://genealogiemions.free.fr which is still up to date and active.
We remain interested in any historic information on Mions and its area.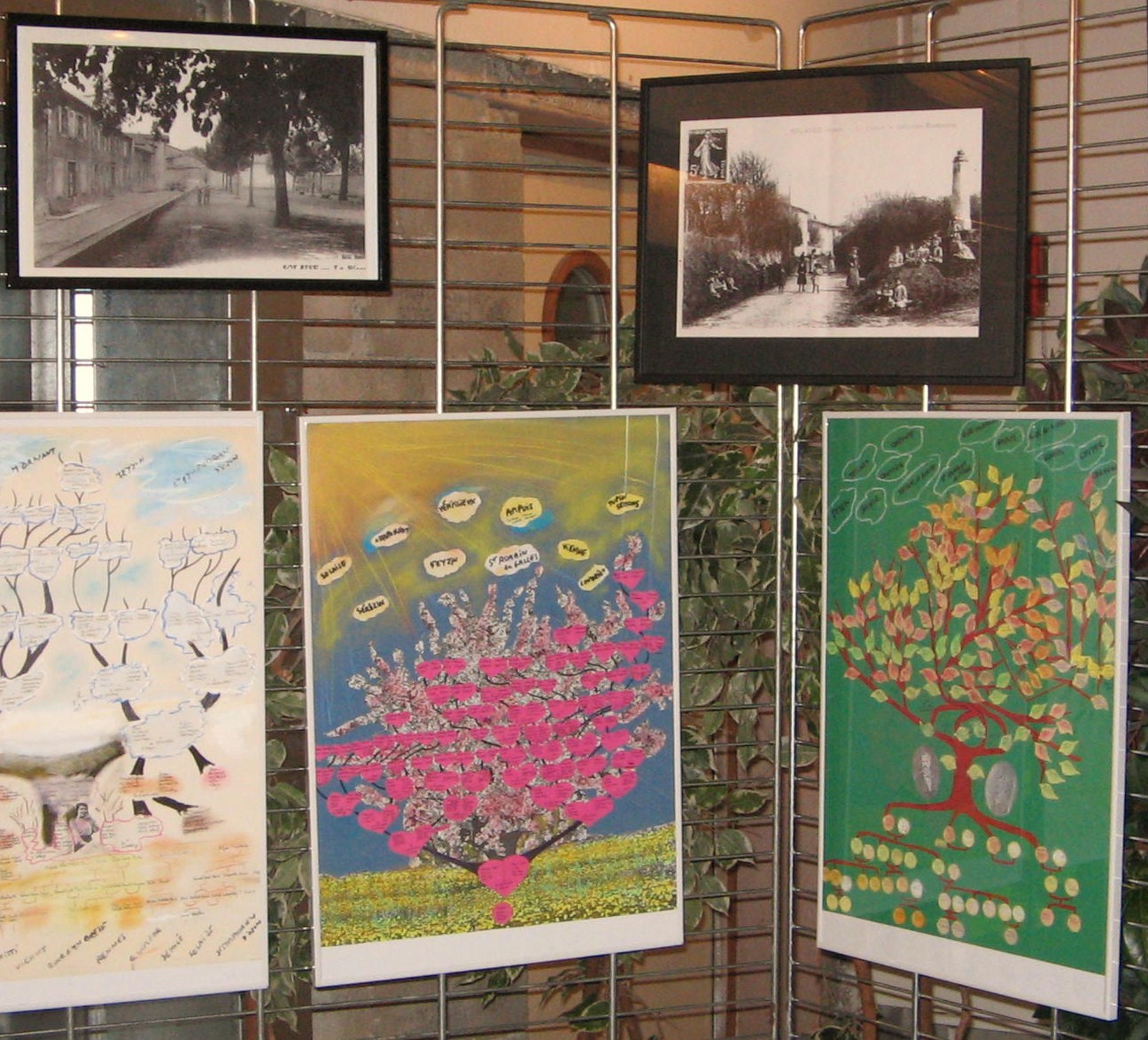 We are leading research on famous names that stood out our town of Mions, particularly during the French Revolution in 1789 ; some of them emigrated in Italy -Venezia- for the PUPIL's family , last lords of the Mions'castle -destroyed by a fire- or in England - Bath precisely - after a stay in Russia for IMBERT-COLOMES, Mayor of Lyon and in charge of a silkworm factory . In Russia ( St Petersbourg), the priest of Mions, POIDEBARD , became Ingeneer to Catherine the great in the Empire of all Russias.
magnanerie Imbert

ancienne mairie-écoles

if your forfathers stayed or lived, or even worked in Mions,

contact us!

several languages are known by our volontaries.

We can help you, we studied and are still studying the families who lived in our city ( and neighbouring cities) at various ages . The farmers were numerous but so were the lords , often from Lyon and Paris with cottages in Mions.

You can also help to complete the Mions and vicinity history of the local families by giving information , and we thank you for that.

We trust we could cooperate with success.
If you are searching in France :
The French federation of Genealogy ( Fédération Française de Généalogie )
If you are particularly searching in our district :
The Rhône Alpes Genealogical centre of study - CEGRA
If you are searching especially in Lyon :
The genealogical society for Lyon and Beaujolais – SGLB
Copyright (c) 2005 - Cercle Généalogie de Mions - Tous droits réservés.